Unlock MetroPCS LG K20 Plus
You bought your phone from MetroPCS network carrier that means you didn't buy lg k20 plus unlocked and currently you wish to use your Lg K20 with another networks however you can't as a result of your phone locked to MetroPCS network carrier. We are able to solve your problem. You can get your MetroPCS Lg K20 plus sim unlocked metropcs while not facing any hurdles. We will give you the simplest and most price economical network unlocking service to offer you back your freedom of selecting networks. Unlock your MetroPCS  LG K20 Plus with the pre-installed device unlock application. The unlock app can be found in the MetroPCS folder, or in your phone's app section.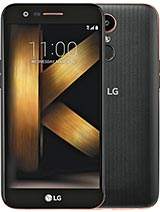 How To Unlock LG K20 Plus MetroPCS
Unlock MetroPCS LG K20 Plus with the device unlock app.Easy and fast steps to unlock your phone,no codes or complex steps required. Check Eligibility today! The most economical method of network unlocking Lg K20 Plus is by tmobile Lg K20 device unlock app solution that's carried out by the assistance of your phone's IMEI # ( a perticullar 15 digit set of numbers in each phone). It's the one most quickest and reliable method and you dont ought to face any problem in any respect. All you have got to try and do is follow some simple steps and you will have Lg K20 unlocked in no time.
How To Order MetroPCS LG K20 Plus Factory Unlock App Solution
Here is the step by step instructions on how to Unlock MetroPCS LG K20 Plus (MP260) by device unlock app so you can use it with any compatible GSM carrier worldwide. We provide a fast, easy and secure way to unlock phones with the lowest price guaranteed. Get your MetroPCS LG K20 Plus unlock service at LetsUnlockPhone.Com.
Requesting your unlock app solution is basic. You should simply supply us your IMEI # and your email address and in the said time we will send you notification of unlocking done remotely on your email address with further instructions. After following those instructions you will have unlocked lg K20 Plus.

How To Find IMEI Of LG K20 Plus
IMEI # is often found on back of your phone and you can also check it out by dialing *#06#. You can read about more how to find IMEI of any phone here.
Method Of Using LG K20 Plus Device Unlock App Solution
After getting the confirmation of unlocking all you have to do is connect your Lg K20 Plus with wifi and open the device unlock app, in the app you need to select permanent unlocking and when the processing is finished you will have Lg K20 Plus IMEI unlocked.
Benefits Of Unlocking Lg K20 MetroPCS
Your unlocked Lg K20 Plus will be very beneficial because of its vast usability its re-sale value will be increased and it will become attraction for customers. You can read more benefits of unlocking your phone here.
Risks In Unlocking Lg K20 Plus
There are no risks involved in whole unlocking process because this is a 100% legal process and we are gonna go through whole process guiding you till final product as an unlocked phone. You can read more about  risks involved in unlocking process here.
Why Unlock MetroPCS Lg K20 Plus With LetsUnlockPhone?
LetsUnlockPhone.com is the name of the brand associated with good reputation for satisfying customers by providing very friendly and respectful customer service. Above all, we provide 100% money back guaranty for our services. We are specialist when it comes to unlocking phones with unlock app whether your phone is from t-mobile, metropcs or EE(england).
Note
Kindly, before ordering any service check if "Sim Not Supported" error appears when you change the sim.
Kindly, make sure when you open Unlock App, it does not give "Server not responding. Please try again later" error. We will not be responsible in case if you order despite of this error.
Kindly, order the unlocking service of network your phone is currently locked on.
We don't unlock security lock from t-mobile or MetroPCS phones, we only unlock sim network locks imposed by t-mobile or metropcs on you device.