Unlock T-Mobile Samsung Galaxy Note 5 N920T By Unlock App
It doesn't feel good being stuck with a network and limited functionality really frustrates. Every one should have freedom to choose their desired network whenever and wherever they want.If your Samsung Galaxy Note 5 is in multi year contract with the T-Mobile that means you didn't buy Samsung Galaxy Note 5 unlocked. Fortunately, their is a solution for you. Now you can easily get T-Mobile Galaxy Note 5 sim unlocked. You are not gonna unlock T-Mobile Samsung Galaxy Note 5 for free but with us this service is very cheap and hassle free and you're not gonna regret it.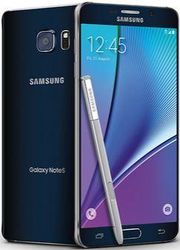 How To Unlock T-Mobile Samsung Galaxy Note 5?
While Galaxy Note 5 is a pretty awesome device but being stuck with a network is not very good.The best way to sim unlock Samsung Galaxy Note 5 is by T-Mobile Samsung Galaxy Note 5 sim Unlock App Solution. You don't have to struggle for that, just fill the above form by writing IMEI of your T-Mobile Samsung Galaxy Note 5, your email address and your name, and we'll take care of the rest

The details on how to find IMEI number of your phone are discussed.
How To Use T-Mobile Samsung Galaxy Note 5 Unlock App Solution?
When you go through purchase and we receive your order, we'll process it and forward to T-Mobile unlock portal and after some time we'll send you an e-mail with unlock confirmation.After receiving our e-mail you would need to go in  to unlock app and select permanent unlock and after processing is done you'll get Samsung Galaxy Note 5 network unlocked and ready to use any where.
Perks Of Unlock Samsung Galaxy Note 5
The advantages of unlocked Samsung Galaxy Note 5 are that you get your freedom to choose any network and nothing is more important then freedom. You also expand resale value of galaxy Note 5. You can check more benefits of unlocking your phone here.
Risks In Unlocking T-Mobile Galaxy Note 5
There are no risks in this unlocking process because this unlocking process works remotely and gets initiated from official channels i.e from manufacturer or from network carrier. You can read more on risks involved in unlocking process here.
On LetsUnlockPhone.Com, we do every thing we can for customer satisfaction and do our best to serve you. We are specialist when it comes to unlocking phones with unlock app whether your phone is from T-Mobile, metropcs or EE(england).
Note
Kindly, before ordering any service check if "Sim Not Supported" error appears when you change the sim.
Kindly, make sure when you open Unlock App, it does not give "Server not responding. Please try again later" error. We will not be responsible in case if you order despite of this error.
Kindly, order the unlocking service of network your phone is currently locked on.
We don't unlock security lock from T-Mobile or MetroPCS phones, we only unlock sim network locks imposed by T-Mobile or metropcs on you device.