USA AT&T Samsung GALAXY Tab E Unlock Code
So you are a AT&T network's client and you didn't buy galaxy Tab E unlocked so now you are sick of being attached to AT&T and need your opportunity to pick any network anyplace and thinking how do i unlock  my samsung, you are at the correct place. We can gladly say that now you can get your samsung Tab E unlocked for forever with us effectively. We bring you the fastest unlocking, and our costs cannot be defeated.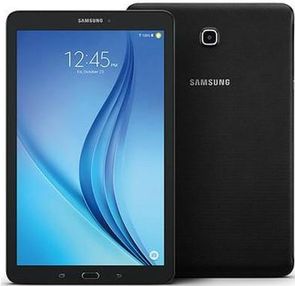 How To Unlock AT&T Samsung GALAXY Tab E?
The best method to get unlocked Galaxy Tab E is by unlock code. Each phone features a fifteen Digit distinctive code known as IMEI number, and by giving us IMEI # you'll get Unlock code for samsung Tab E , and by entering that code you'll get your samsung galaxy Tab E unlocked.
How To Order Sim Unlock Code For Samsung Tab E?
Ordering Galaxy Tab E  Sim Unlock Code is more or less simple. You should simply type IMEI number of your Tab E and your E-mail address and press the buy now button. In the time expressed above we will send you sim unlock code for galaxy Tab E.

How To Find IMEI Of USA AT&T Samsung GALAXY Tab E?
You can find IMEI # of your Galaxy Tab E by dialing *#06#. We have discussed details about how to find IMEI number of your phone here.
How To Enter Samsung GALAXY Tab E Unlock Code?
Turn off the Galaxy Tab E and insert a non accepted sim and turn it on, a "network unlock pin" menu will pop up, enter the unlock code and you'll get Galaxy Tab E factory unlocked forever.
Benefits Of Unlocking USA AT&T Samsung GALAXY Tab E?
You get so many benefits of factory unlocked Galaxy Tab E. In short, unlocked Tab E attract more buyers because it gives you freedom of choosing any network any where and allows you to select most flexible packages. Further we have discussed benefits of unlocking your phone here.
What Are The Risks Involved In Unlocking USA AT&T Samsung GALAXY Tab E?
There are no risks involve in unlocking by Galaxy Tab E factory unlock code because you dont need to send your Tab E to us you can just unlock your Tab E by yourself easily without any technical knowledge.Nor you need to install any 3rd party app so no risk of loosing your data. We have discussed  risks involved in unlocking process here.
Why Unlock USA AT&T Samsung GALAXY Tab E With LetsUnlockPhone.com?
On LetsUnlockCode.com, you get very friendly and respectful customer service along with the best unlocking service. We are specialists when it comes to unlocking any phone with unlock code (such as at&t, Cricket, rogers, fido, bell, telus etc) whether you have phone from USA (like at&t, Cricket, etc) or or Canada (rogers, fido, bell, telus, fido, koodoo, videotron, etc).
Note
Kindly, before ordering any service check if "network unlock pin" menu appears when you change the sim.
Kindly, order the unlocking service of network your Tab E is currently locked on.
We don't unlock security lock on at&t or other phones, we only unlock sim network lock imposed by at&t or other networks (like Cricket, rogers, fido, bell, telus etc) on your device.
You can check specs of Galaxy Tab E here.