Unlock T-Mobile Samsung Galaxy J7 Prime
Buying a top end phone doesn't come cheap, that means you have to buy your Galaxy J7 Prime from T-Mobile network provider on discount and you didn't buy Samsung Galaxy J7 Prime unlocked. This also means your Galaxy J7 Prime will be sim locked and if you want to use any other network you'll gonna have to sim unlock your T-Mobile Galaxy J7 Prime and thinking how to unlock my Samsung Galaxy J7 Prime. Worry not anymore you are at the right place. Now you can get you Galaxy J7 Prime unlocked, you are not going to unlock Galaxy J7 Prime tmbile for free but very cheap and hassle free. so what are you waiting for.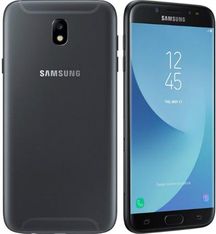 You can also Unlock MetroPCS Samsung Galaxy A6.
How To Unlock T-Mobile Samsung Galaxy J7 Prime
Unlock TMobile Samsung Galaxy J7 Prime with the device unlock app.Easy and fast steps to unlock your phone,no codes or complex steps required! You can get your unlock app very easily which is the best way to get Samsung Galaxy J7 Prime t-mobile unlocked and can be obtain via your IMEI number. This method is official unlocking method comes from the database of network and follows official channels of unlocking.


How To Check IMEI Of Samsung Galaxy J7 Prime T-Mobile
You can check your IMEI # by dialing *#06# . You can read more about how to find IMEI number of your phone here.
How To Order Samsung Galaxy J7 Prime T-Mobile Unlock App Solution
All you have to do is right imei # and email address and in the time given above we will send you your Samsung Galaxy J7 Prime unlock app solution on your e-mail address.
Method Of Using T-Mobile Samsung Galaxy J7 Prime Unlock App Solution
This is a simple guide on how to unlock your MetroPCS/T-Mobile SAMSUNG Galaxy J7 Prime (J727T or J727T1) using the official Mobile Device Unlock App to allow the use of the other SIM Cards (AT&T, Cricket, Straight talk and other domestic and foreign SIM Cards) in your phone. This guide is only suitable for unlocking new MetroPCS/T-Mobile Android devices.
After getting the confirmation of unlocking all you have to do is connect your Galaxy J7 Prime with wifi and open the device unlock app, in the app you need to select permanent unlocking and when the processing is finished you can get Galaxy J7 Prime factory unlocked.
Risks Involved In Unlocking Samsung Galaxy J7 Prime
Our unlocking is risk free legit unlocking service as it will not even void your warranty or hurt your phone any way. You can unlock your phone by yourself without having any prior technical knowledge. You can read more with respect to  risks involved in unlocking process here.
Advantages of Unlocking Samsung Galaxy J7 Prime
Advantages of getting Samsung Galaxy J7 Prime sim unlocked are pretty cool as it saves you from excessive roaming expenses and cuts down the cost of calls and messages. You can read about  benefits of unlocking your phone here.
Why Unlock Samsung Galaxy J7 Prime With LetsUnlockPhone?
LetsUnlockPhone.com is the name of the brand associated with good reputation for satisfying customers by providing very friendly and respectful customer service. Above all, we provide 100% money back guaranty for our services. We are specialist when it comes to unlocking phones with unlock app whether your phone is from t-mobile, metropcs or EE(england).
Note
Kindly, before ordering any service check if "Sim Not Supported" error appears when you change the sim.
Kindly, make sure when you open Unlock App, it does not give "Server not responding. Please try again later" error. We will not be responsible in case if you order despite of this error.
Kindly, order the unlocking service of network your phone is currently locked on.
We don't unlock security lock from t-mobile or MetroPCS phones, we only unlock sim network locks imposed by t-mobile or metropcs on you device.