Unlock LG Stylo 2 By Cricket Unlock Code
So you are a LG Stylo 2 user and you are bored of being attached with the cricket network carrier because you didn't buy Lg Stylo 2 unlocked and you want your freedom to pick out any network you want any where in the world, you are at the proper place. We can proudly say that now you can get your Stylo 2 unlocked permanently with us very effortlessly. We give to you the most low cost and fast unlocking offerings, and our fees cant be overwhelmed.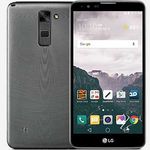 How To Unlock Cricket LG Stylo 2?
The first-rate solution for unlocking LG Stylo 2 is via LG Stylo 2 sim unlock code. Each cellphone has a 15 digit unique code referred to as IMEI number. and via giving us IMEI # you can get Lg unlock code to your cellphone, and through entering that code your LG Stylo 2 will be unlocked.
How To Order LG Stylo 2 Unlock Code?
Ordering Unlock Code is as easy as 1 2 3. All you need to do is select your network write IMEI number of your LG Stylo 2 and your e-mail address and press the buy now button. Within the time said above we will send you your unlock Code.

How To Find IMEI # Of LG Stylo 2?
You can find IMEI # of your LG Stylo 2 by dialing *#06#. The details about how to find IMEI number of your phone here
How To Enter LG Stylo 2 Sim Unlock Code?
When you insert a non-accepted sim card an "enter unlock code" menu will prompt, you can than enter your LG Stylo 2 Unlock Code and you will have your Lg Stylo 2 factory unlocked.
What Are The Benefits Of Unlocking LG Stylo 2?
There are so many benefits of getting your phone unlocked, you can read about benefits of unlocking your phone here. Shortly, getting your phone unlocked will give you freedom of choosing network while increasing re-sale value of your LG Stylo 2.
What Are The Risks Of Unlocking LG Stylo 2?
We have discussed any risks involved in unlocking process here. You can be sure that there are no risks involve in the whole process:
There will be no loss of data or features.
You dont need to install any third party application.
Unlocking your phone will not mess up your existing software.
All unlocking takes place by LetsUnlockPhone.com is done from official database so you can be sure that we will follow up on our commitment. We are specialists when it comes to unlocking any phone with unlock code (such as at&t, Cricket, rogers, fido, bell, telus etc) whether you have phone from USA (like at&t, Cricket, etc) or or Canada (rogers, fido, bell, telus, fido, koodoo, videotron, etc). Plus, we back our service up by very friendly and respectful customer service and 100% money back guaranty.
Note
Kindly, before ordering any service check if "network unlock pin" menu appears when you change the sim.
Kindly, order the unlocking service of network your phone is currently locked on.
We don't unlock security lock on at&t or other phones, we only unlock sim network lock imposed by at&t or other networks (like Cricket, rogers, fido, bell, telus etc) on your device.