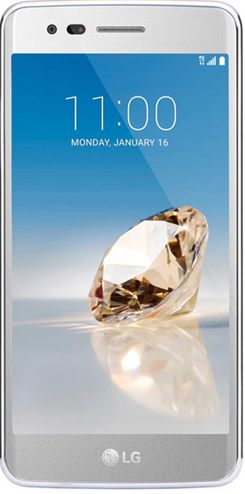 The first phone for 2018 that just came out from T-Mobile we're gonna go ahead we're gonna do the unboxing over the LG Aristo 2 Plus.
I'm gonna tell you guys my opinion about unlock LG Aristo 2 Plus t mobile usa the review of some quick features because to be honest with you this is very similar to the Aristo 2 one.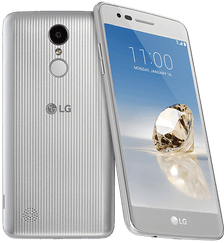 Alright so first of all let's go ahead and see what's in the box of LG Aristo 2 Plus and then turn on the phone and see the features.
The operating system and the specs of it itself here you have the tmobile LG Aristo 2 Plus unlock – it actually has a very plastic feel to it. So looking inside the box you have the SIM card you have the manual itself for the Aristo 2 Plus.
Unlike the ZTE models LG Aristo 2 Plus actually has a removable battery. It's 2410 milliamp and then you have the adapter that goes to the wall and it is not a fast charging adapter at least you have the USB cable.
Alright so let's go ahead and install the battery into LG Aristo 2 Plus, turn this baby on and show you guys some more features about it. So that's one thing I like about LG that it's still sticking to its guns and doing the removal battery. A lot of people if they want a full charge they can automatically just insert one.
Although it's a beautiful design it is gonna be attracting a lot of fingerprints on top but majority of the time people usually have case on it so sometimes that wouldn't really matter to a lot of people. So let's go ahead and turn LG Aristo 2 Plus on and while it's turning on let's go ahead and check out the design of it.
So on the left hand side you have the volume rockers up and down there's a little two spacing between them so that's good on the right-hand side you don't have the power button it's all the way in the back you have the flash now the 13 megapixel rear camera and then you have the LG branding and the speakers down at the bottom you have the USB slot and then in the front you have your five inch display the five megapixel camera and your sensors at the top so let's give this a second while it turns on and let's go ahead and take this off so you guys can see a little bit more clearly all right so that's the welcome screen we're gonna go ahead and just skip all of this until later on now the phone is running at one point four gigahertz quad-core processor but I'm actually pretty impressed it's not lagging or anything like that as the Aristo 2 Plus one this is actually pretty fast whether I was on the browser watching a video or taking pictures everything was working perfectly fine it was really smooth going from one page to another going through the apps and just do my daily tasks it is running to you bytes of RAM compared to the 1.5 that that was on the Aristo 2 Plus one so maybe that has a lot to do with it and looking at the storage of it itself you've already used up 6.67 gigabytes out of the 16 internal storage that's on the phone so you have 9.33 gigabytes that's left for you to use so if we go into the software info of the phone you'll see that this is running 7.1.2 so that is new yeah Android so that's the same model that the original one had so not a major difference there now looking at the camera interface very clear not that bad actually is this same for a 13 megapixel camera the shutter speed is pretty fast as well if you look at the filters that they have also not bad at all pretty responsive as well I'm actually impressed at how fast this is actually going thought it was gonna work much slower and this is the video quality very nice as well and it has the quick autofocus it's not blurring it like that I don't see nothing grainy and let's check out the pictures as you can see it's the picture we took even if i zoom in it's not pixelated and grainy like other phones would be so a pretty decent camera to be honest now for the video resolution you can actually record in much details about the camera and other things because I'm gonna be doing that and then my full review so one of the coolest things that I've added to the Aristo 2 Plus is actually the facial recognition so I've already added my face and I'm gonna do a separate video on how well the facial recognition actually works but let me show you a quick test right now my face is already added tap the icon right here to try again so tap the icon facial recognition I'm in the phone so again it's a double tap it to turn off look at the phone goes in this is much faster than fingerprint touch so at the beginning I didn't think it was worth to upgrade to the LG Aristo after using the facial recognition and seeing how fast the phone is and the amazing design of it it is actually worth the $59 upgrade and they also have a portent promotion right now so if you are coming from a different carrier and going to metro pcs you actually get this phone for free I'm gonna go ahead and delete my face right now and just show you how easy it is actually to add your face so start put your entire face into the camera and then it'll tell you to just go different side so you can get the full now your head up and down left and right that's it so now it gets the full-face we're ready to use it's that simple go ahead and just turn it off turn it on that's it that's how simple it is so very amazing technology that was added to the LG Aristo 2 Plus – I love it I would definitely recommend if you are having the LG restore whether it's the blue model or the silver model to do upgrade to the LG Aristo 2 Plus.