Unlock MetroPcs LG Stylo 4 Q710MS By MetroPcs Device Unlock App
You bought your LG Stylo 4 from MetroPcs to avail some subsidy and save some money and now your contract is about to be over and you wanna change your network carrier to some else because of better cheaper plans and better options and your mobile data with MetroPcs was never enough and you had to pay hefty amount of roaming fees every time you travel. You also faced a lot of problems when you went outside the coverage area of your current network i.e. MetroPcs and you wasn't able to change the sim because your LG Stylo 4 is network locked to MetroPcs.
Or may be you are bored with your LG Stylo 4 and want to buy some new flagship phone by selling your current phone but IMEI locked MetroPcs LG Stylo 4 does not fetch good resale value and does not attract many buyers.
Worry no more, it's perfectly possible to unlock LG Stylo 4 in very affordable price and fast service here at LetsUnlockPhone.Com. With us, the process is actually very simple and it wont break your bank. All MetroPcs phones are unlocked by MetroPcs device unlock app thats pre-installed in all phones sold by MetroPcs.
Now i'll shed some light on the process i'm talking about. This process is simple because you dont have to follow hard and fast rules and fulfill requirements set by any one. All you need is IMEI of your LG Stylo 4 which you can find by dialing *#06# on keypad app of your phone. You can also find IMEI of your phone by going in to settings and checking about section of your phone. The other thing you need is a working e-mail address for us to maintain the connectivity with you and guide you through this unlocking process.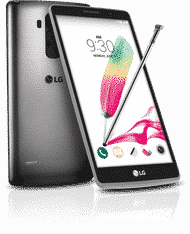 Now, you can order MetroPcs LG Stylo 4 by filling out the form on the product page. First write your IMEI number, make sure the IMEI number you've written is 100% correct so check the IMEI of LG Stylo 4 twice or thrice. After writing IMEI number write your email address and your name and checkout on payment page.
After we've received your order we'll process it further and in given time we'll send you a confirmation email that your MetroPcs lg Stylo 4 is now eligible for unlocking by MetroPcs device unlock app.
After you receive our confirmation email, just connect your LG Stylo 4 with wifi or LTE and open MetroPcs device unlock app, select permanent unlock option in the app and the app will process your request and after it's done processing your request your LG Stylo 4 will be unlocked.
Buying a financed MetroPcs LG Stylo 4 may seem like it's saving you some money when you it in comparatively less price, but in reality it makes you lose money down the lane.
Having an unlocked LG Stylo 4 lets you choose the best cell phone plan on the cellular market without having to worry about what carrier you bought your lg Stylo 4 from. Whether you want to save some money or have better coverage area, it saves you from a lot of trouble.
Having an unlocked LG Stylo 4 allows you to choose any SIM from any network carrier any where in the world when you travel. Which means you can use local SIM so that you don't have to pay outrageous roaming charges.
Having an unlocked LG Stylo 4 will get you better value when you try to sell it because unlocked phones attract more buyers and has better resale value. Since whoever buys it benefits from the same perks you did.
You didn't have to run any complicated software or need any technical expertise.Also, your LG Stylo 4 will be permanently unlocked even after firmware updates and you don't loose your warranty. Unlocking your phone is 100% legal according to US Copyright Act emitted in 2006, and warranty will not be voided.
In a nutshell, unlocking your MetroPcs LG Stylo 4 offers a lot benefits, and there's no reason why you shouldn't do it. If you opt for the right method, everything is safe and it's done in just a few minutes..