Unlock Motorola Phone Remotely By USB Cable
Now you can unlock any motorola phone remotely in very safe and time effective method. You just have to follow the process below:
In this guide i'll show you how you can unlock your Motorola phone by USB Cable Instant Unlocking Service.
Its a fairly easy process and will hardly take 5 minutes of your time. So let's begun.
First of all remove sim card and security lock from your phone and charge your phone atleast 70%.
Then you have to get into the factory mode of your Motorola phone and connect your phone with pc via USB cable.
This is how you can step by step get into factory mode.
1:First turn your phone completely off.
2:Now turn on your phone and press power and volume down button, that will ring your phone in to fastboot mode.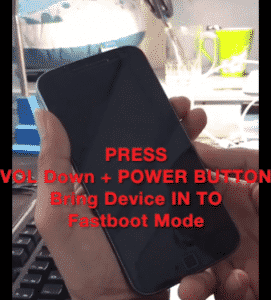 3:In fastboot mode, scroll down to factory mode by pressing the volume down button.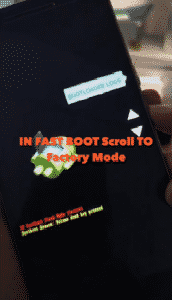 4:When you see factory mode press the power button and your phone will boot in to factory mode.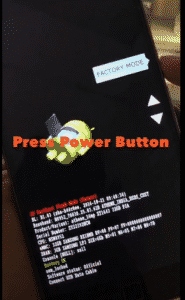 5:Now connect your phone with pc via USB cable so that we can unlock your phone.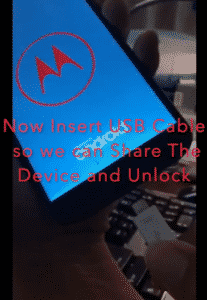 You can watch this video for reference:
Then you have to download and log in to a software called flexihub.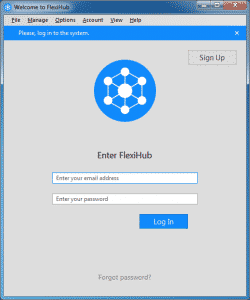 We'll give you username and password to login to flexihub.
https://www.flexihub.com/download.html
After you have connected your Motorola phone with your pc in factory mode, flexihub will detect your phone and will show screen like the pics given below: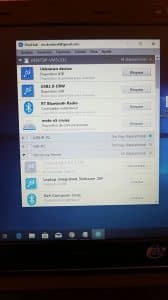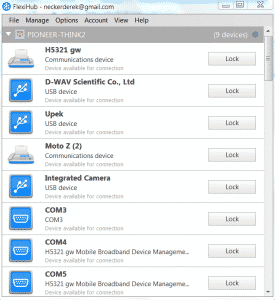 Take a snapshot of flexihub like you've seen above and send us. You dont need to scroll down to find the name of your phone it will show up right under the name of your PC.
You can take snapshot by pressing printscreen button on your keyboard and paste it on chat box. Let us know if you are enable to send snapshot.
If your phone shows up as Fastboot James S like in this picture: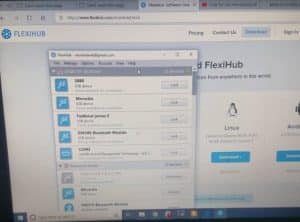 This means your phone is in fastboot mode. Please scroll down with volume down button and press power button once you see factory mode.
If after you've connected your phone in factory mode it still shows up as USB device and you are certain that your phone is in factory mode, like in the picture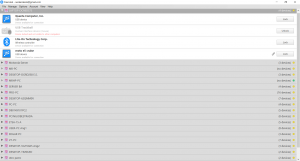 There can be 3 solutions to this. First change your USB port of PC. If that doesn't change the status of your device on flexihub, change your USB cable because it could be because of faulty USB cable. If changing USB cable also doesn't effect your phone's status, you would need to either change your PC or hard reset  your device because you are missing some drivers.
After it is done, your phone will show up as Communication device. Then send us snapshot of flexihub screen and we'll unlock your phone.