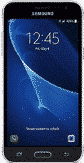 Hello everyone today I'm looking at the Samsung Galaxy core Prime tmobile unlock.
This is also known as the Samsung G360T it is a T-Mobile device that has LTE. Samsung Galaxy Core Prime uses a nano SIM card.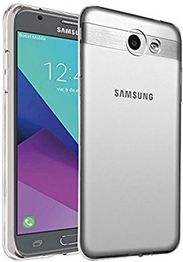 T-Mobile Samsung Galaxy Core Prime is a 129.99 device. Let me turn it on here for $129.99 it's in-par with the ZTE rapido. The LG ultimate 2 and also the samsung galaxy ace style. personally for 129.99 I would rather pay for Samsung Galaxy Core Prime. Again it's a samsung, samsung didn't get to be number 2 manufacturer in the nation if it didn't have quality.
Okay I'm turning it on for the first time so let's go ahead and go through this unlock Galaxy Core Prime. I'm going to skip mostly everything but you could take a look at what it wants you to do automatic date and time. But now i would like to take off any tracking next next in one sense I wanted to create an account Galaxy Apps it might be an interesting thing to do. I'm going to skip that for now because the whole purpose of this review is to look at what the galaxy core prime is you can name your core prime.
At this point some people just skip it but this is pretty important and when you search for Wi-Fi sometimes you're like well how do I know this is my phone or if you have other people look at Wi-Fi direct or tethering. You can customise that name there and skip that basically this is the galaxy core prime, it is a KitKat device, go to the settings phone kick at 4.4 see that also the easter-egg press and tap a few times and then when you prep press and hold this and it's not a game like the lollipop but it reveals these tiles that you can mess with and just kind of pass some time that's from KitKat so it's not a Samsung thing.
Anyway going back to the quality of galaxy core prime samsung the the back can be removed, you see it's got a little notch there. I haven't taken out the plastic protector around the rim of this but it's got a metal a sort of border around the device. It's really nice the back is a very clean feel I don't know if you can tell it's kind of a matte finish there of course your rear camera your flashlight speaker so I mean it's it's overall very nice device you can do all sorts of things it's got a file browser included which I happen to really like sometimes you have stuff and you forget where it is you basically can go to my files and look at all your files look at all your videos or your audio all your images right there sometimes they store in very strange places with the my file browser you basically talk and search for anything so again it's a 4.4.4 kitkat qualcom MSM 8 9 16 Snapdragon so you know you're looking at a pretty strong device just to give you an idea of the size it weighs 4.55 ounces it's five point 15 inches in height and the camera is also really good let's get into a quick demo so don't if you can see that I'm going to try to zoom in a little bit on this $2.00 bill that I've got here you you know and that's and that's a close up so basically if you if you want to look at you know it's a 5 megapixel camera so it is it is actually pretty good for the price still very nice again like I said it's a 1.2 gigahertz quad-core processor let's see what else it's a 4.5 inch screen and you can also add widgets there's that out there has a lot of nice widgets that you can add to it it's a Samsung 820 L and you can so find very useful you press and hold that and then you place it anywhere on your screen of choice and it's a very just a quick way of activating this very pop with preloaded which is good it's got a voice recorder that's always nice again that my file browser is really good one gig or give me eight gigs of internal memory it can go up to 64 gig SD card so again Galaxy core Prime really nice device very attractive-looking device it almost looks like the s5 I want to say with the surrounding I guess they all kind of have a similar look and feel so this one's a little smaller than the s5 but again it's Samsung very good quality so I highly recommend it for 129.99 from Straight Talk.