Unlock Cricket Samsung Galaxy Note 8 AT&T
So you are a Note 8 user and you bought it from some network carrier i.e Cricket Samsung Galaxy Note 8 or AT&T Samsung Galaxy Note 8 that means you didn't buy unlocked so you are tired of being tied to network carrier and want your freedom to choose any network anywhere and thinking how do I use other networks on my mobile, then you are at the right place. We can proudly say that now you can get your Samsung Note 8 at&t cricket unlocked permanently with us very easily. We present to you the most affordable and speedy  network unlocking services, and our prices can't be beaten.
Samsung launched many other galaxy models in 2018 in USA which is network locked on Networks like AT&T, Cricket USA, T-Mobile USA, MetroPCS, Xfinity etc.Galaxy models have awesome features collate to other Brands within this price range but to use other networks SIMs on these Galaxy models you will need unlock cricket code or unlock app to unleash its true power.you can unlock Samsung galaxy note 8 and other unlock Samsung galaxy models in very reasonable rates. If you have bought your phone from T-Mobile USA Network then you can unlock it through Official Unlock App by Ordering Unlock T-Mobile Samsung Galaxy Note 8 from here.
You can also unlock  Samsung Models other than Galaxy from here.
Networks Available For Unlocking Samsung Galaxy Note 8 Unlock Code
Unlock Samsung Bell
 Unlock Samsung Fido
Koodo
MTS
Rogers
Sasktel
Telus
Videotron
Virgin
Wind
Freedom
T-Mobile USA
Cricket USA
AT&T USA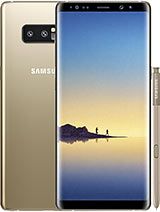 How To Unlock Cricket Galaxy Note 8 by Unlock Code?
The best solution for unlocking Cricket Samsung Galaxy Note 8 is by network pin code. Every phone has a 15 Digit unique identity number called IMEI number, and by giving us IMEI # you can get Unlock Network Pin for your Note 8, and by entering that PIN you can unlock cricket device.

How To Find IMEI # Of Samsung Note 8?
On your keypad dial *#06# just like calling somebody and IMEI # of your phone will pop up. The details on finding IMEI # of any phone are discussed how to find IMEI number of your phone here.
How To Order at&t Samsung Galaxy Note 8 N950U Unlock Code?
Ordering this service is as easy as it gets. All you have to do is select the network your phone is locked on, type IMEI number of your phone and your E-mail address and press the buy now button. In the time stated above, we will carrier unlock cricket Galaxy Note 8 for you.
How To Enter Galaxy Note 8 Unlock Code?
There are 5 easy steps to follow once we send you the Galaxy N950U Unlock Code
Turn off your phone.
Insert a new SIM card (from an unsupported carrier)
Turn on your phone
Your phone will ask you for a SIM Network Unlock PIN.
Enter the Network Unlock PIN you received from us.
Risks In Getting Samsung Galaxy Note 8 N950U1 Unlocked
Since Samsung Galaxy Note 8 Unlock Code comes from the official database so there are no risks involved.
No hardware changes are required.
You don't need to install any crazy software or application.
Your data will not be lost during or after this.
The whole method of  will be done remotely.
Everything about risks we have discussed risks involved in the unlocking process.
Benefits Of Getting Samsung Galaxy Note 8 Unlocked
When you buy any mobile from your carrier network be it at&t Samsung Galaxy or any other Brand, it is locked to that specific Network  which means you won't be able to use it with other networks of your choice for this you will need to unlock your Samsung galaxy note 8,There are so many benefits of unlocked Samsung Galaxy Note 8 which you can read from the internet but some of them are following:
You can get freedom of using any network around the world.
You don't have to pay roaming fees if your phone is unlocked.
Unlocked Samsung attract more buyers.
Unlocked phones tend to have better resale value.
We have discussed the benefits of unlocking your phone here.
Why Unlock Cricket Samsung Galaxy Note 8 With Us?
Many other website and vendors are offering unlocking methods and unlock code for Samsung Galaxy Models but either they are fake and stole your money from you or they ask for a lot of money for unlocking cricket Samsung galaxy. With us, you will get this service in Lowest Market rate with guaranteed refunds if we couldn't find your unlock code. Following are more advantages for unlocking cricket Samsung galaxy note 8 with us:
With LetsUnlockPhone.com, the whole process is simple easy and hassle-free.
You will get 24/7 and fastest customer support through emails, chat and facebook.
You don't need to have any prior knowledge of unlocking.
Unlock Code will not damage your phone in any way.
We are specialists when it comes to unlocking any phone with unlock code (such as at&t, Cricket, Rogers, fido, Bell, Telus etc) whether you have phone from USA (like at&t, Cricket, etc) or Canada (Rogers, Fido, Bell, Telus, Fido, Koodoo, Videotron, etc).
After unlocking your phone will not get locked again ever, even if you update or hard reset your phone.
Note for Unlock Samsung Galaxy Note 8
Kindly, before ordering any service check if "network unlock pin" menu appears when you change the sim.
Kindly, order the unlocking service of network your phone is currently locked on.
We don't unlock security lock on Cricket, AT&T or other phones, we only unlock Samsung GSM sim network lock imposed by at&t or other networks (like Cricket, AT&T, Rogers, Fido, Bell, Telus etc) on your device.
You can check specs of Galaxy Note 8 from here.