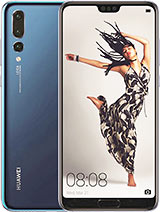 When I find like the Huawei P20 Pro comes around with its world's first triple camera system there's only one thing anyone wants to talk about and for good reason. Of the 3 p20 variants only the p20 Pro has three cameras, the regular p20 offers much the same experience as the P20 pro but it lacks the third telephoto lens meaning some camera features aren't available unless you ante up for the pro. Do so however and you'll also get a larger OLED screen, more RAM, better water resistance and a bigger battery too. You'll also get a huawei phone that for the first time I'm comfortable in saying is a better buy than the latest Galaxy phone.
The first thing you need to know about this phone is that yes the cameras are absolutely worth it. They're not perfect, then they take some getting used to, but they're pretty fantastic. Will cover the other stuff like software and performance later but the p20 pro is all about those cameras so that's where we're starting. Thanks to the presences of AI in the p20 pro camera it has a kind of split personality that you're going to have to get to know both sides of if you really want to get the best results out of it. The AI and the p20 pro camera has a very particular idea about photography and you'll occasionally find yourself butting heads with it, that's because it can recognize 19 different scenes and automatically adjust the camera settings. This can be great in some situations like when it bumps the saturation of grass or a blue sky but sometimes it's kind of like arguing with a friend about whether or not Instagram filters are a good thing. So there's a constant balancing act between how you think photos should look the photos hardware actually takes and then how the AI think things should be tweaked. The p20 pro has an 8 megapixel telephoto lens up top, a 40 megapixel RGB lens below that and a 20 megapixels monochrome lens at the bottom. The 3x zoom lens has an aperture of f2.8, while the main lens gets a little wider at F 1.8 and the black-and-white lens is even wider again at F 1.6 but the P20 pro's photography chops also come down to its massive one 1/1.7 of an inch sensor size and the largest since the Nokia 1020.
Main RGB sensor has one micron Pixels that Huawei makes into 2 micron pixels via a process called pixel binning. This means the light information from the color filters on four adjacent pixels are combined to provide for time to light data as you may have realized that drops a resolution of the main sensor from 40 megapixels down to 10 megapixels which is a default setting on the p20 Pro you can of course still shoot of 40 megapixels when you want but at full resolution the smaller pixels are less sensitive to light than the 2×2 version so you'll only want to shoot a 40 megapixels in very well-lit conditions you also can't zoom in when shooting at 40 megapixel so keep that in mind. Now you may rightfully ask why, why we wouldn't just use 2 micron pixels in the first place like HTC did with the One m8, the answer is versatility. Pixel binning gives you great low-light performance at 10 megapixel but also really fine detail in good lighting at 40 megapixels and we all know that bigger numbers go a long way towards selling both phones and cameras. The monochrome sensor also helps absorbing three times as much light information as RGB because it has no color filters to deal with. That means more detail, increased light sensitivity and less noise and shadows in an RGB sensor. Put these two sensors together though and you get richly colored and finely detailed shots with excellent low-light performance. Rounding things out is the 3x optical telephoto lens based on the resolution of each lens you might think that jumping to the telephoto would reduce the images from the max of 40 megapixels to just 8 megapixels however even at 3 times zoom you still get a 10 megapixel result that's because the p20 pro is still using all three cameras. The p20 pro also features a five times hybrid zoom using both the 3x optical lens and over sampling to take things a little further. Digitally the results are quite impressive with details in a 5x shot looking pretty indistinguishable from a cropped 3x shot they're not as good as they would be from a 5x optical zoom but it's nice to know you can digitally zoom in a bit and still maintain image quality. You can actually zoom all the way into 10x on the p20 pro but I wouldn't advise it. The zoom lens is the only one with OIS here but all three benefit from what Huawei calls AIS or AI image stabilization which you can easily see kicking in after a second or two while it comes in handy when taking still photos. It's mind blowing when it comes to shooting video the vertical stabilization is incredible as you can see here with very few bumps but the p20 Pro sort of grabs onto things in the frame horizontally resulting in sort of jumping movements as you turn the camera sideways. Hopefully this can be addressed in an update to make it smoother on all axes. AIS is also responsible for what I think is the biggest highlight of the p20 pro camera and that's four second hand held long exposures at night. Anyone that's ever tried shooting a low-light long exposure by hand would know it's a bit of a mug's game but the AIS stabilizes the image enough that you get incredibly crisp blur free shots. Combine this with the excellent low-light sensitivity and detail of the three sensors and the results are pretty phenomenal. Shots taken at night look very exciting on the p20 display. It's only when you start pixel peeping on a computer that you see where they start to fall down but this raises an important question what do you consider to be a good photo photographers will say it's the one that maintains integrity under scrutiny but nowadays most would probably say it's the one that looks best on social media and Huawei has very much sided with that attitude. There's basically no noise and things look great on your phone but up close most of the images you see here either exhibit over sharpening or smudgey smoothing that makes the end result look more like an oil painting than a photograph. But like the artist that can create a likeness of a human face with a few strokes of the brush or pen so too can Huawei's image processing produce what on the surface looks to be a nicely detailed face in the dark. Other phones like a pixel too will maintain that detail but lose sharpness due to blurred edges, noise and natural image degradation in bad lighting. As viewed on a smartphone though the Huawei p20 Pro Shots probably looks better so you tell me who has the right approach. This is where the p20 pro is going to divide its audience unfortunately the 24 megapixel front facing camera produces slightly soft selfies and even with Beauty mode turned off completely there's still a noticeable smoothness that really shouldn't be there. Selfies are less contrasty and more overexposed than those from the main camera although in good conditions you can get nicely detailed and balanced shots. With such a reflective back panel though you can easily flip the camera around and learn how to use your reflection to frame a perfect selfie instead. Portrait mode works both on the front and the back of the p20 pro but even though there's three lenses on the back I still found the results to be a bit hit or miss. Software assisted bokeh just can't accurately handle the cutout on unruly hair like mine without it looking artificial. Although on easier targets it performed quite well if you ask me, though you're probably better off just using the p20 pro's aperture mode to take selfies with because at least then you can control the amount of fake bokeh in the shot or remove it entirely if it looks too silly. Aperture mode offers up to a simulated F 0.95. AI scene recognition in the p20 pro means that anytime you get a human face in the frame it'll automatically enable portrait mode the same is true for night mode open the camera at night and it'll often switch settings. This is where the AI can start to get in the way because there's already a dedicated mode for both of those settings so if I wanted either of those I'd switch to them myself. The good news about Scene Recognition is that it's all optional you can deny AI suggestions as they come up or completely disable scene recognition via the camera settings. Some of the AI settings are great while others are a bit over the top but you'll quickly learn which suggestions to keep and which to ditch making on-the-fly photography a little more consistent. One of the other big deals of the p20 is iso up to a 100 and 2400, While this helps the p20 in low-light situations to a degree if you check the exif data for the vast majority of your nighttime shots you'll see it doesn't go anywhere near that because you end up with so much grain it ruins the photos. Photographers know this and Huawei knows this so you can't manually select anything above ISO 3200 in Pro Mode in truly dark situations where the ISO does get bumped up to 100k the results are a good example of why it's sometimes just too dark to make it worth taking a photo. If you need to read some food labels when the powers out be my guest but most folks will never want or need ISO anywhere near that high on their phone. In good lighting the p20 pro performs just as good as you'd expect it to, with accurate colors share detail contrast the exposure and excellent dynamic range. While night mode typically only makes a big difference in really low light because the auto mode is just that good, it does work nicely as an HDR replacement when shooting a high contrast shot with a bright light source. The 4d predictive tracking works relatively well but I still found the auto-focus struggle to stay locked onto leaves or flowers blowing in the wind. The AI framing feature whereby the phone helps you to compose better shots or prompts you to adjust your positioning to better capture a group of people for example didn't work at all for me during testing. Ultra snapshot mode which instantly fires the shutter even when the phone screen is off is only able to shoot a seven megapixel photo in eighteen to nine aspect ratio and there's no way to change that in settings because of the speed with which the shot is taken you also won't get the benefits of AI scene recognition here but you can always just remap the shortcut to open the camera app instead. When it comes to video the p20 support 960 fps video capture while it's definitely fun and, easy enough to get the timing right you'll occasionally see weird artifacts in the resulting video and the HD resolution isn't high enough to make it really useful for most content. Creators there's also 120 frames per second option at 1080p and 240 FPS at 720p. The p20 pro can also shoot 4k at 30 frames per second and Full HD video at both 30 and 60. What all this boils down to is simple, the huawei p20 pro has all the hardware and software you'll ever need to get fantastic shots in almost all lighting conditions. Using it in auto mode is a bit of a misnomer though as the AI frequently takes over and changes things in ways you may not always like. Once you accustom yourself to what you're willing to let the AI handle and what you'd rather tackle on your own, you're in to a real treat. Though assuming you agree with our Huawei processes images in the first place. If you don't, the pixel 2 is probably the phone for you.
Of course there's a lot more to this phone than just the camera but comparatively speaking the rest of it is nowhere near as exciting even if it's all just as good. The p20 pro has an excellent 6.1 inch OLED panel and yes it does have a notch for those that really hate notches there's a software setting for camouflaging it but either way the p20 pro display is really good. The smaller p20 also has an notch but it comes with a 5.8 inch LCD instead. Last year's Kirin 970 chipset with Huawei's neural processing unit lies under the hood and it comes with 6 gig of ram and a 128 gb storage but while there is still a dual SIM card slot you can no longer use a second space for expandable storage. Now performance testing the p20 Pro bested the competition in almost every benchmark firing the Galaxy S9 we scored almost otherworldly results based on the snapdragon 845 and the Exynos 9810. You'll have to wait for another mate device to see just how good huawei's 2018 performance can get. The p20 Pro has an ip67 water resistance rating and the best color option on our smartphone I've seen since the Stormtrooper Edition Nexus 5. If for some reason you can't get the Twilight color here there's also a black or blue option as well as a gradient pink and gold colorway. As USB type-c earbuds in the box along with a 3.5 mm adapter for your existing wired headphones Dolby atmos support and stereo speakers that support for Sony Zelda Kodak and HWA audio over Bluetooth 4.2 if wireless headphones are more your thing. Budi on the p20 pro whether via speakers headphones what bluetooth was always reliable enjoyable and better than most. The p20 pro runs Android 8.1 Oreo with a slightly refined emui
its still feature packed and pretty convoluted but you'll likely already know how much of a deal-breaker emui it is for you. As with the may 10 pro pc mode is still possible via nothing more than a USB C to HDMI cable but if you want to use your phone as a computer for longer than a single battery cycle you'll just need a powered USB hub. There's also a new face unlock feature that is insanely fast and that works incredibly well even in really dark environments. Had no idea just how secure it is compared to the likes of face ID but face unlocking is typically less secure than fingerprint scanners which the p20 pro keeps just below the display. This means unlocking the phone wallets face up is possible but you will get some wobble thanks to the off-center camera bump. The fingerprint scanner can be used as a navigation gesture pad as well allowing you to remove the on-screen navigation buttons to open up even more usable on-screen space while the gestures themselves are easy enough to get used to. I personally have no issue with virtual buttons so I left them where they are. If you think they're a waste of space though it's good to have the option to get rid of them. The p20 Pro comes with a four thousand milliampere battery that depending on your usage habits will basically last forever despite the switch to a glass back on the p20 Pro there's unfortunately no wireless charging but the 4.5 volt 5amp Huawei super charged brick will get you fully topped up in just 19 minutes. Per milliamp hour the p20 Pro charge is the fastest of any phone we've ever tested except for the p20 with its smaller 3400 milliamp hour battery and ever so slightly faster charging rate. The p20 Pro even outperformed the mate 10 Pro which we crowned the best smartphone battery in 2017 according to our testing. the Huawei P20 pro has the best battery on any smartphone around right now. Suffice is to say the p20 pro battery is not something you need to worry about, but neither is performance or design or audio quality or connectivity or specs or build quality. While we've been nailing those cornerstones for ages and they've only improved in the p20 pro everything about this phone is so solid and the camera is so compelling the only real question is is it enough to properly challenge the likes of Samsung and Apple from a technical standpoint. The answer is absolutely yes but from a branding and availability standpoint the answer is undeniably no. But the very fact that Huawei is facing such an uphill battle especially in the US is part of the reason the company will stop at nothing to prove that they can make phones that are equal to if not better than the best in the world. With an 899 euro price tag the p20 Pro is priced in the same tier as the galaxy s9 and iPhone 8 and there's no denying it has just as much to offer than either of those phones nowhere near as many people will buy it of course but for what it's worth they absolutely should want to and there's only so long that while we can keep pushing the boundaries until Apple and Samsung fans are forced to take notice.
Huawei knows it's facing a drawn-out battle to get there but the p20 Pro is a great lead towards achieving that goal.
I hope you enjoyed this extended look at the p20 pro and its outstanding camera.
You can get you any huawei phone unlocked at LetsUnlockPhone.
And you can read detailed spec here.