How To Unlock LG X Power 2
If you have bought LG X Power 2 From AT&T or Cricket you need to consider some things. Buying a contract based phone saves you some cost but also cost you some. Because contract based phones doesn't work on other networks. This state of phone is named many names such as IMEI locked phone, network locked phone, sim locked phone, but whatever you call it, it certainly poses problems for you. What problems you might ask, let me tell you. It causes you problems such as some time you are in dire need of changing the sim in your phone, you might be in some area that's out of coverage of your current network, or you might be going abroad, for work or vacation, and you want to change your sim for suitable roaming charges or you want to buy and use sim card from your destination place, but you can't do that, because your phone does not allow you to change your network, it just takes away that freedom.
Another problem it causes you is when you wanna sale your phone, sim locked phone yields lower resale value because of limited network functionality.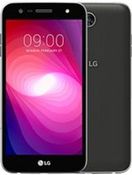 Now you might think ok i understand the situation but what's the solution for a these issues. Now i'm coming to that. The solution is to sim network unlock LG X Power 2. How's that done? You can unlock LG X Power 2 by X Power 2 unlock code. There might be some other methods but they are not worth mentioning because of the damage those can cost the person who try them.
So back to unlock code. Unlock code for LG X Power 2 is the best, most safest and only official method to unlock your phone. You are not going to unlock phone for free but it is cheap depending on where you buy it from.
So whats the procedure to buy unlock code you might ask. Its very simple all you have to do is go to the website, search for your product, select the network, fill the form with your IMEI, email address and name. Just to be sure, check the details twice or thrice to confirm that there isn't any mistake, than go ahead and place the order, you can also request for assistance at any time via live chat support 24/7 on letsunlockphone.com.
After some time we'll send you unlock code on the provided email address along with some further instructions on how to enter that code. You just have to follow those instructions and insert unlock code in sim network unlock pin menu and your phone will be unlocked in no time.
This is the permanent unlocking method and unlocking LG X Power 2 comes with a lot of perks. Now you can use any GSM network and select the most flexible rates and packages for your cellular services. Factory unlocked phone also brings good resale value because now it does not have any network restriction.
Now a deal this good would also have some risks, you might assume. No, i assure you there ain't any risks involved in this unlock method because it is the official unlocking method carried out by the help of manufacturer or network provider from their database. You don't have to sit in front of a computer and look for loop holes in the software manufacturer has put in your phone so that you can manipulate that loop hole to unlock your phone. Any try like that and you can end up with a dead device, i might add. You don't have to do any thing on the hardware side, so this unlocking process does not pose any threat to the well being of your phone. So i encourage you, go ahead and unlock your phone. Who knows, you might end up loving your phone a lot more.