Factory Unlock Apple iPhone 8 Plus By IMEI Unlocking
iPhone 8 Plus brought a new technology in mobile industry and then every other manufacturer started following there footsteps. It also started a new price hike war among manufacturers. Since iPhone 8 Plus is not a cheap device in any way so unlocking iPhone 8 Plus is not a new thing, a lot of people tend to buy their iPhone or other expensive devices from network providers and at&t is one of the options they select.
There are some advantages that come with such network subsidized iPhone such as you don't have to pay hefty amount at ones. However, there is a big disadvantage to such financed iPhones. These iPhones cannot be used with any other network carrier other than the AT&T network carrier. So you gotta unlock your iPhone 8 Plus to unlock its full potential to use it on any network of your choice and save money.
Unlocking iPhone 8 Plus methods can be categorized into 2 main methods.
1:By voiding iPhone 8 Plus's warranty
2:Without voiding iPhone 8 Plus's warranty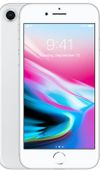 We know from apple's service history that Apple is very serious about the warranty they offer for their device, Apple has clearly mentioned that they do not appreciate any sort of changing or alteration in their software or hardware, this simply means if you take this route your Apple iPhone 8 Plus's warranty will be void and you don't wanna take that risk because Apple's product are fragile and hard to repair even by apple in the first place. So if you wanna unlock iPhone 8 Plus 10 you gotta take the route that does not void your warranty.
You might think this will b a complicated method but its not, its a very simple process. This unlocking method is called IMEI factory unlocking. It involves unlocking via IMEI. You just need IMEI of you iPhone 8 Plus to unlock it. The other thing you would need is a working e-mail address so that we could contact you.
So first you have to order this factory unlocking service by filling the form on the product page. On product page first right IMEI of your phone. Make sure IMEI is 100% correct, you wont get a refund in case of wrong imei given by you. After that write your e-mail address and name and then checkout on payment page.
After the given time we'll send you an e-mail address to give you confirmation of unlocking. After that you just gotta follow few simple steps:
1:Download the latest version of iTunes from the official Apple website.
2:Please check if your iPhone 8 Plus is updated to latest iOS, if its not updated, update it to latest version.
3:Now turn off your phone and swap at&t sim with another network's sim.
4:Now connect your iPhone with system and launch itunes on your device.
5:The system will now detect the iPhone, disconnect your iPhone 8 Plus and then reconnect after 10 seconds.
6:Check your iPhone 8 Plus it will be unlocked.
Why Unlock AT&T Apple iPhone 8 Plus
Unlocking Apple iPhone 8 Plus is going to increase its resale value and it will attract more buyers.
Unlocking iPhone 8 Plus is gonna give you the freedom to use any network any where in the world.
It will also save you from paying hefty roaming fees when you travel abroad.
Some Things to consider Before Unlocking iPhone 8 Plus
1.Only locked devices can be unlocked, make sure your device is locked to a network
2.Check if your device is hard locked, if you try too many time to unlock the device, the device might get hard locked after some attempts, which cannot be unlocked under any circumstances.
3.Always make sure that you enter the correct IMEI and acquire a unlock service. if you enter a wrong IMEI and you receive the service, the sites won't refund the amount.