Gmail is one of the most popular email platforms out there, but many people don't realize all of the different features that it offers and not using it to its full potential.
In this article, we'll explore 10 of the most useful Gmail features that can save you hours. From scheduling emails to snoozing messages to creating filters, Gmail can help you work smarter, not harder. So let's get started!
1. Undo an Email You Sent
Ever messed up an email? Simply changed your mind?
Next time you're unhappy about an email you sent, simply press the "undo" button.
You can bump the cancelation period up to 30 seconds in settings!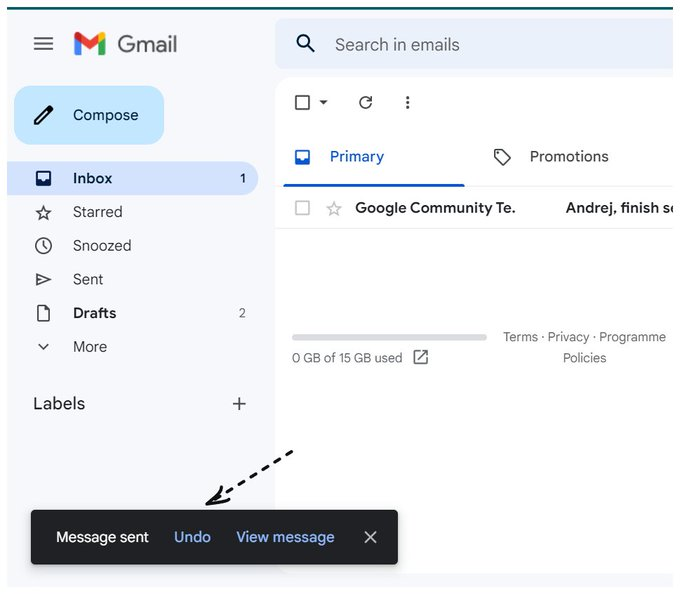 2. Create an Email Alias
Gmail ignores the "+" character and everything that comes after it.
Before:
[email protected]
After:
[email protected]
Then, you can create filters based on this address.
For example: Label it automatically 👉👉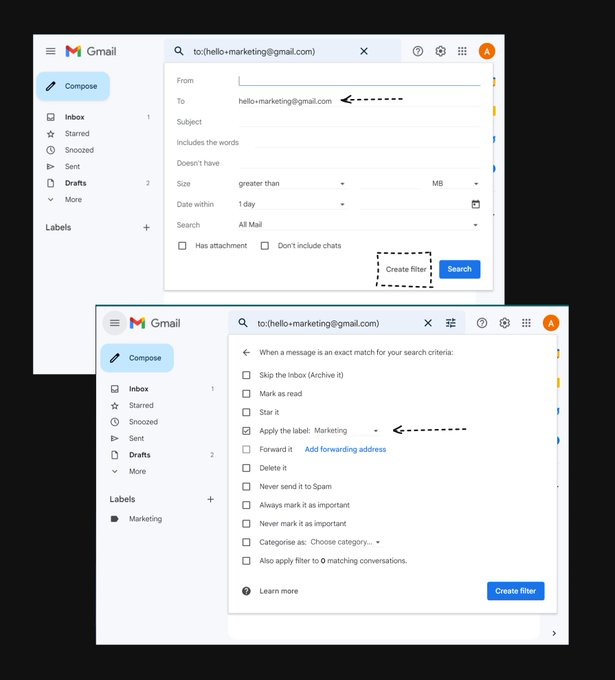 3. Auto-Reply With a Template
You can save hours of your time by adding an auto-reply to emails that match a certain filter.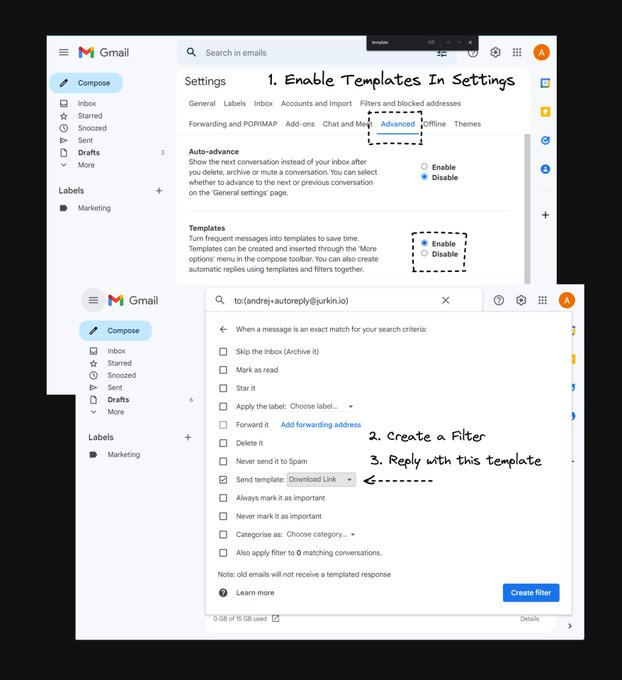 4. Quick Send
Press TAB, then ENTER to send a message without using your mouse.
5. Mute Annoying Conversations
Whatever the reason, you can always give yourself some breathing space and mute the noisy conversations.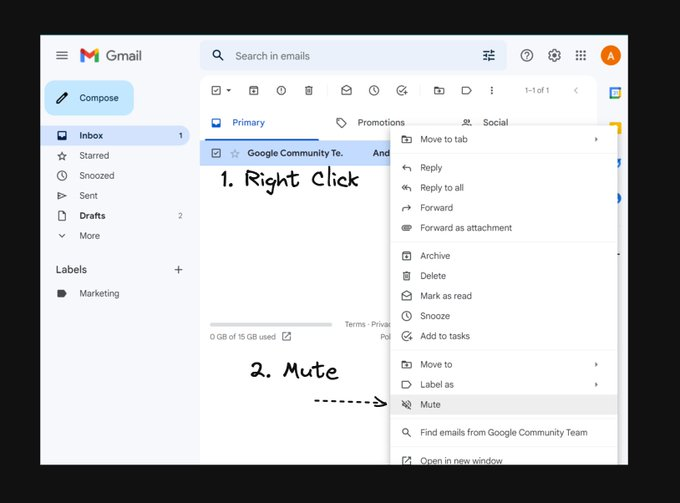 6. Send an Email While Asleep
Don't want your colleagues to know you're working at 1 am?
Want to catch someone's attention at the best possible time?
Email scheduling is here to help you out. Prepare your email and send it when the time is right. ⏱️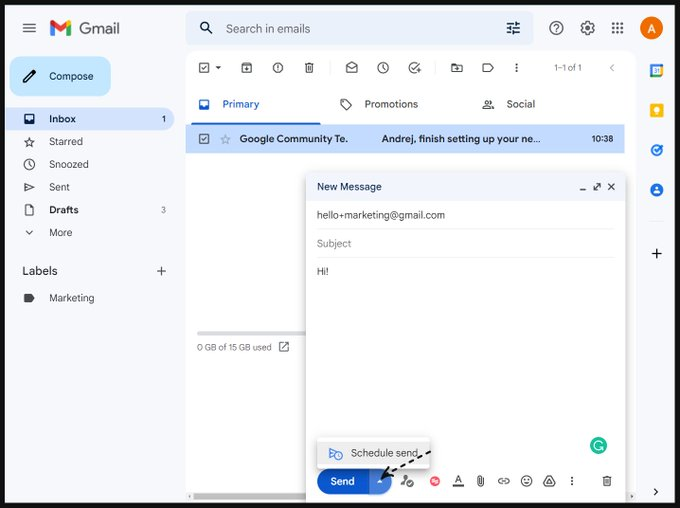 7. Keyboard Shortcuts
Press shift + "?" to open the list.
My personal favorite: press "C" to start writing a new message.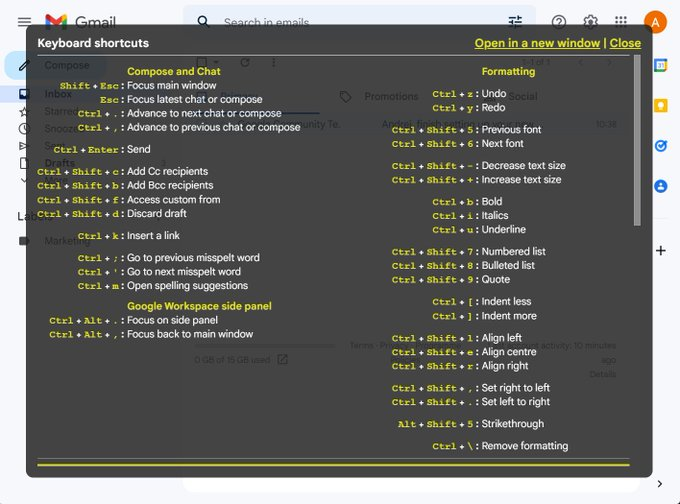 8. Unsubscribe button
Did you know there is a tiny unsubscribe button?
Get rid of those spammy newsletters in one click.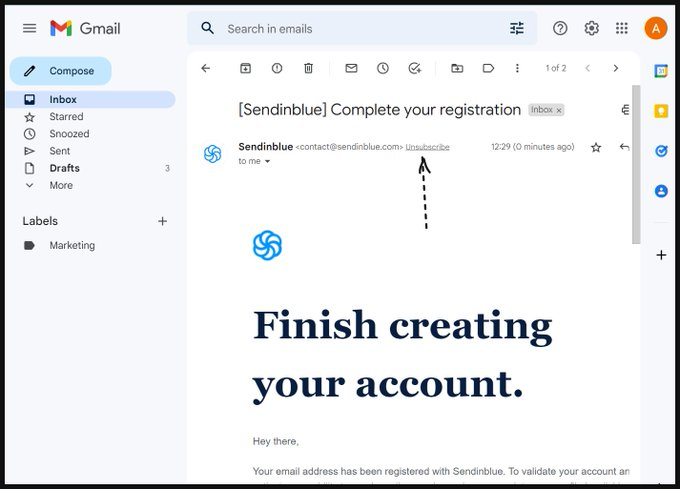 9. Snooze Email
Have an important email but need to get back to it later?
Like an alarm clock, you can snooze an email, which will reappear in your inbox at the right time.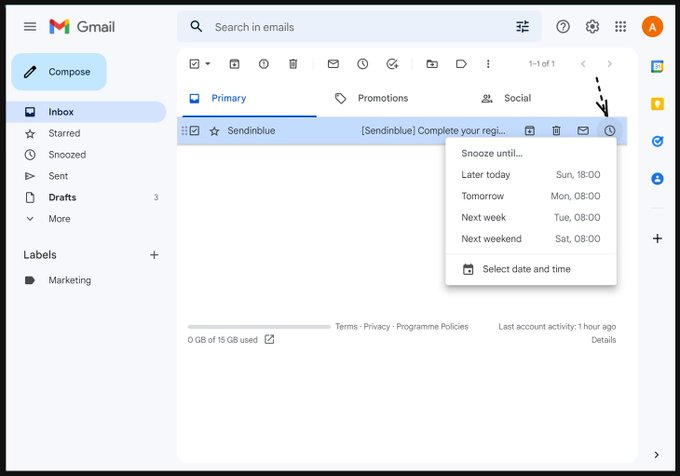 10. Offline Mode
Need to catch up on your email without an internet connection sometimes?
No problem.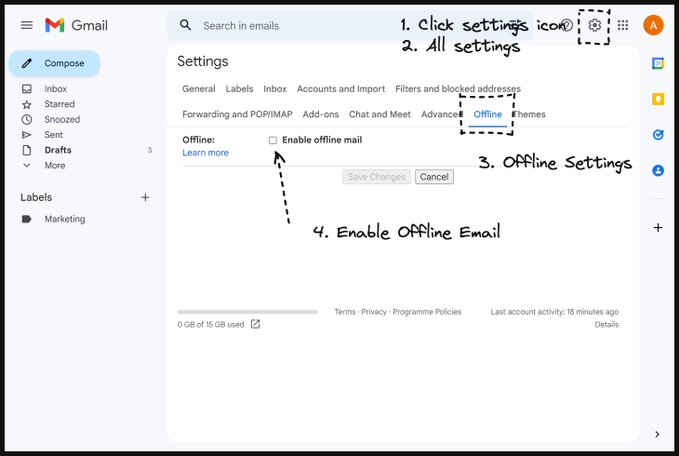 Conclusion
In conclusion, these ten GMail features are sure to save you hours of time. Now that you've learned about them, put them to practice and see how much time you can save!